Shopping may be a hobby for some people and boring for others, but shopping in Egypt during the tours forces you to buy these unique souvenirs. During your Egypt tours, you will find a lot of souvenir shops that sell the statues of Egyptian gods and kings as well as folkloric antiques, but there are also markets and bazaars for shipping in Egypt that most tourists include as a destination in Egypt travel packages.
Before your visit to Egypt, you should learn more about the places for shopping in Egypt and what Egypt is popular for. In this blog, Vantage International Travel Agency will tell you what to buy in Egypt and where you can go shopping during your day tours in Egypt.
Khan El Khalili Market in Cairo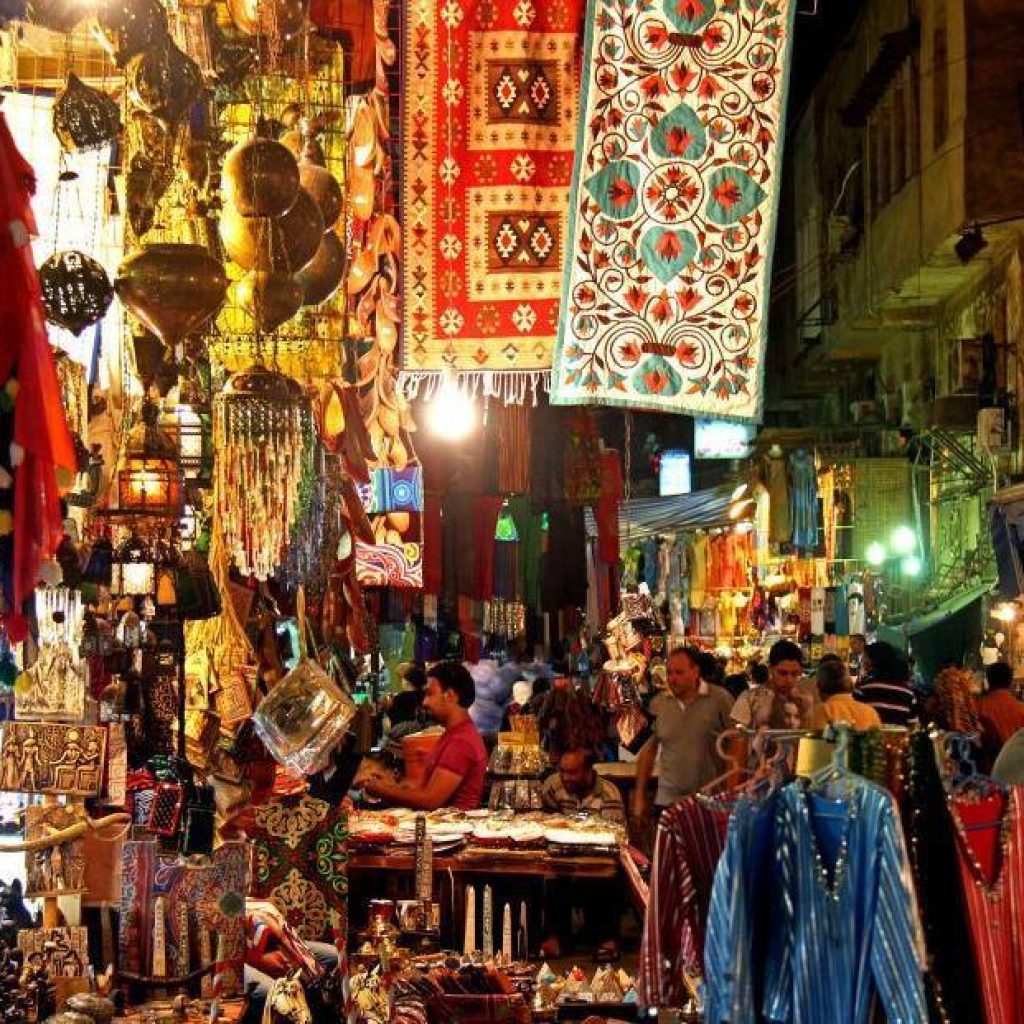 Khan El Khalili is a street in old Cairo, it may be the main destination in old Cairo tours as it's a tourist attraction and not only a shopping bazaar. As the main oriental dance, there are many shops selling belly dance costumes in Khan El Khalili, as well as statues of ancient Egyptian kings and gods, hookahs, and, of course, incense and spices. Add the Khan El Khalili tour to your list to buy souvenirs for yourself or your friends, and enjoy the rest of the Cairo day tours.
Shopping in Sharm El Sheikh: Naama Bay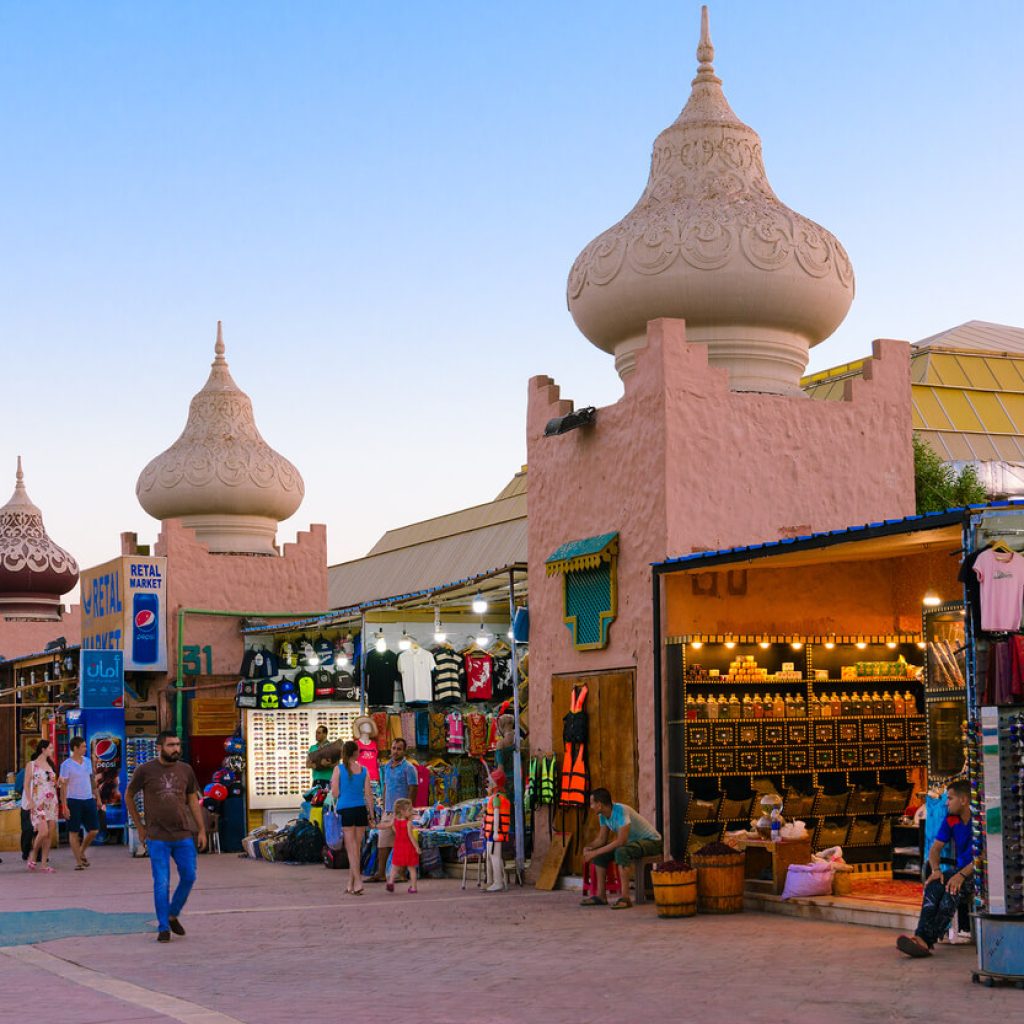 The shopping in Egypt is diverse according to the location; most Sharm El Sheikh excursions revolve around marine life. So you can find in its bazaars in Naama Bay seashells, starfish, and snails. Also, you can buy silver and fridge accessories with the logos of the attractions and fish you see during the submarine trip in Sharm El Sheikh. Another gift and souvenir you can find in Naama Bay are the bedouin customs. As Sharm El Sheikh has a large desert that is inhabited by the Bedouin, you can enjoy their culture and habits and buy their customs through a safari tour with a bedouin dinner.
Experience Luxor Bazaar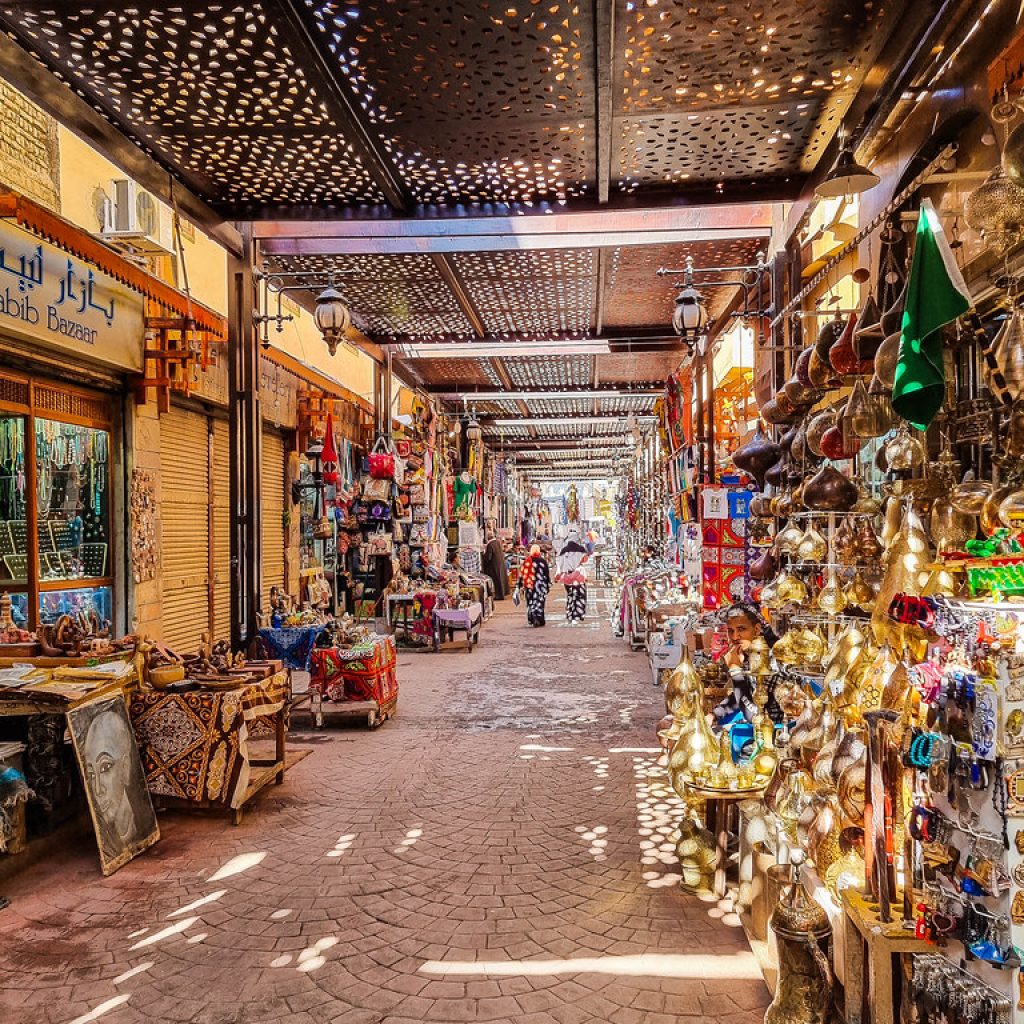 Luxor is a city of monuments, and it has treasures and antiques that reach a third of the world's monuments. Luxor is the best place to buy pharaonic souvenirs in Egypt as well as handcrafts made by the kind women in Luxor. You will find all these gifts in the Luxor Bazaar at good quality and fair prices. End your day tours in Luxor by wandering the bazaar to buy leather shoes, bags, and wallets, as well as handmade bags. Aside from the kings' and Egyptian sacred gods' statues found in any bazaar during your Egypt luxury tours,
Aswan Nubian Market
Aswan, particularly the Nubian village in Aswan, is known for its bright colors and cheerful appearance. Visit the Nubian village by boat and enjoy shopping in Nuba, where you can buy antiques in the shape of crocodiles because the Nubians adopt crocodiles to raise them in their home, It is a strange habit for them. You can also shop for handicrafts in cheerful Nubian colors and colorful rugs. It's the city where you will feel most happy during your day tours in Aswan.
Siwa Open Market
Most of the souvenirs you will buy from Siwa or any oasis in Egypt are made by their kind women. In the Siwa Oasis package, you can enjoy safari tours in Egypt to Siwa and then wander its open market to buy souvenirs to remember your memories. Buy handmade accessories and customs, and don't leave Siwa without buying its dates and olive oil. It's a short sample of the bazaars and markets in Egypt that you can include in your classic Egypt tours. We can add more attractions than those mentioned to your custom tours in Egypt.