Is it your first time planning to visit Egypt? So you're in the right place. Vantage international travel agency will provide you with some packing tips you should be aware of before you prepare your packing list.
The first role you should know before you travel to Egypt or any country is the weather. As the packing items will be determined due to the weather conditions. We hope to spend very nice Egypt tours or even tours in any country so we prepare a packing list with the important items that should be in your bag.
General packing tips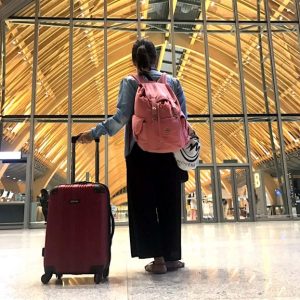 There are some items and packing tips that should be on your packing list regarding any travel conditions. So keep reading to know what you should pack.
The Currency
If you decide to enjoy the tours of Egypt, Turkey, Jordon, or even Greece tours you should convert your currency to the main currency of the country you travel to. But why?
If you need to eat from a popular restaurant during your travel packages in Egypt, Turkey, Greece, Oman, Jordan, or any other country. You couldn't pay your currency, you need to convert your currency to Pounds, dollars, or whatever their used currency. Also if you need to buy souvenirs you should have the used currency during your tours in any country such as Turkey tours to be more trusted.
Bring a camera
When you book any tour around the world, you are expecting to see wonderful panoramic views. These views need a camera to record the most amazing moments. If you're in Turkey, Greece, or even on Egypt day tours you will pass through the most important attractions of the city. So you should prepare your camera and charge it well.
Make sure to have comfortable clothes
Usually, try to wear comfortable clothes during your tours. As most the day tours in Turkey, Greece, Egypt, or any other country required a movement and a lot of walking. So you need to add to your packing list comfortable clothes and sneakers. Especially in the desert safari tours in Egypt or generally in the middle east.
First aid
First aid is a thing that must be added to your pack. Often overlooked, but very necessary. The most important of them are plaster, kohl, and betadine for cleansing. Headache medicines and analgesics, allergy medicines, and the necessary creams. In addition to your medication if you are suffering from any disease.
Universal travel adapter
Universal travel adapters are a must in your travel bag. Through it, you can sustain the wall outlet electricity in other countries.
Things should be in your backpack every day
On your way to explore the country, you're in need of some items that should be in your backpack. What are they? Check the following packing tips.
Sunscreen
Some countries like Egypt are sunny most of the year as it is classified by moderate weather in all the seasons. So you need to add the sunblock to your packing list to enjoy your tours.
Moisturizer
It is normal to need a moisturizer when changing the weather. Especially if you are traveling to an African country because Africa is characterized by somewhat dry weather. In addition, humidity affects the skin, which urges the importance of having a moisturizer in your bag. So moisturizer is one of the main packing tips during your tours in Oman or any other country.
Big water bottle
Don't forget the water bottle during the preparation of your daily packing list. Make sure to add a big water bottle because you will put in a lot of effort.
Power bank
If you prefer to go to other countries to explore and enjoy nature. If you want to keep your phone charged at all times, a power bank should be in your pack.
Sunglasses and sunhat
Sometimes the sun is annoying during the day while you're walking around. In order to avoid it, do not forget to bring sunglasses, a cap, or a sun hat.