As time passes, Egypt continues to search and prospect for what is in its gut of unique tourist gems. The most popular Egypt tours nowadays are New Alamein City and Cairo, which will offer lots of things to do. The New Alamein City is still under construction, but a large part of it has been luxuriously executed. What do you think about getting to know her together?
Al-Alamein attractions
A lot of attractions in Alamein are under construction, and in a short time, the new Alamein village will become one of the most important coastal tourist sites in the world. There will be a lot of shore excursions in Egypt to refresh and enjoy its atmosphere and high-end services. And now let's find out more about the best things to do in Al Alamein.
Alamein North Square mall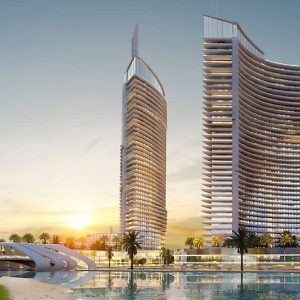 North Square mall is the biggest entertainment mall in Alamein city. It is designed to meet your needs and expectations of luxury standards. It occupies luxurious hotels, cinemas, Spa, kids stations, and a lot of services that will serve your stay during the day tours in Egypt.
Mainly, tourists enjoy visiting Alamein sightseeing and attractions on a single or double day trip from Alexandria or Cairo day tours. That's because it is situated close to those two cities, so it will be a new adventure to gather your family on one of our Egypt family tours that will include visiting Alamein city attractions, as New Alamein City offers beautiful beaches and places to visit in Alamein suits the family. It will be a great summer in Egypt.
Alamein City War Museum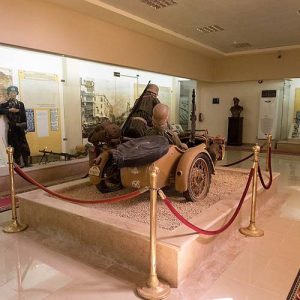 Here, the distinctive memory of Egypt's great role in World War II is immortalized. If you are a history lover and interested in the history of Egypt, you will enjoy the War Museum in New Alamein City. You can add it easily to your Egypt tour packages.
The War Museum was established by order of the late President Gamal Abdel Nasser, and it is one of the memories that Egypt is proud of among the things to do in Alamein. The museum contains the most important equipment, planes, and tanks used by Egypt in World War II that you can discover during your Egypt Classic Tours.
New Alamein tours from Cairo and Alexandria
Don't limit your tours in Egypt to one place, such as places to visit in El-Alamein. Egypt has a lot of distinguishing attractions that you can discover on your Egypt luxury tours.
Cairo and Alamein tours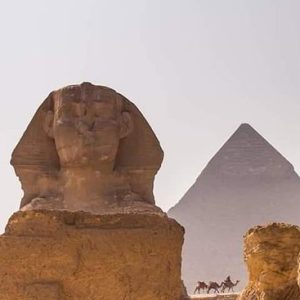 Cairo, or Al Qahera, one of the biggest cities in Egypt, is the capital of Egypt. Cairo is the home of Islamic and Coptic tours and attractions. You can finish your tours in Cairo and then book a day tour to Alamein from Cairo. As Cairo has a lot of tourist attractions to discover with different styles, If you want to enjoy shopping in Cairo, you are close to one of the best markets in Egypt. Enjoy the Khan El Khalili tour and buy the souvenirs that will remind you of your tours in Egypt.
One of the tours that you should visit in Cairo before booking a New Alamein tour from Cairo is the Giza Pyramids tour. It's an amazing, huge three pyramids with which you can take many pictures. If you want to hear the Great Pyramids' legacies in a different way, book a sound and light show in Giza pyramids that will catch your attention. After finishing your tours in Cairo and having enough time on your vacation, add the Al Alamein city tour to your spiritual tours in Egypt.
Attractions in Alexandria and New Alamein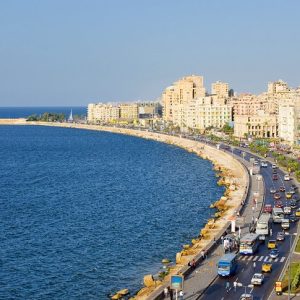 Alexandria and Alamein are the best cities in the Mediterranean Sea. The beaches of the Mediterranean Sea have a vibrant feeling. Their sea waves, fresh air, and sandy beaches are the meaning of meditation. You can enjoy a full-day tour to Alexandria from Cairo rather than from Alexandria to Alamein city as it's only 160 km away.