Bid farewell to temples, museums, mosques, churches, and the sea, and say welcome to a new type of relaxation on one of the different Egypt tours. Wadi El Hitan, the Valley of Whales, is a new type of Egypt attraction that is located in Fayoum city. A new biological adventure in Wadi Al Hitan is waiting for you. We could have a quick tour now to Wadi El Hitan to know what the things to do in Wadi Al Hitan are.
Facts about Wadi Al Hitan (The Valley of the Whales)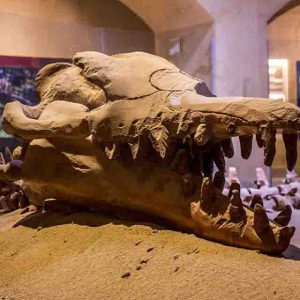 One of the most important tourist attractions in Egypt is Wadi El-Hitan, which is located in Fayoum. Its history dates back millions of years, from 40 to 50 million years. Although it is not considered ancient compared to Egyptian antiquities, it is on the list of the most important. It was included by UNICEF as one of its most important nature reserves in Egypt.
The discovery of Wadi Al-Hitan (Valley of the Whales) in 1902 evoked many doubts. Whale bones were discovered as a result of erosion and excavation efforts. This indicates the existence of thousands of whales and their evolution until they became extinct. This may mean that this type of whale chooses to become aquatic only. The journey of discovery and adventure is limitless in your daily trips from Egypt to Wadi El Hitan. Let's take a look at Whale Valley excursions and their main attractions.
Best activities in Wadi Al Hitan
Wadi Al Hitan is located in the western desert of Egypt. In Whale Valley, there is no bustle and hustle. You are away from all the crowded cities of Egypt. But what are the things that can be done in this desert? This is what you will know now with the Vantage travel agency.
Camping in Wadi El Hitan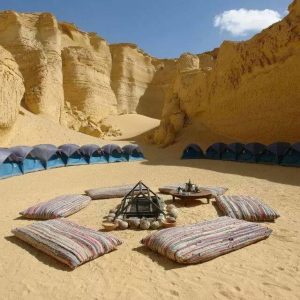 Many tourists decide to visit the valley of whales for many purposes. One of them is to camp in Wadi El Hitan to enjoy stargazing, pure fresh air, bedouin food, and lifestyle, and to discover Wadi Al Hitan fossils. Wadi Al Hitan trips should be included in Egypt desert safari tours, and they have a specific time to enjoy your time more.
Follow the time of the natural phenomena of meteors to be able to count them. On August 14, there is another phenomenon in December. The meteors of August are called the "Pershawet meteor shower" and those of December, the "Geminid meteor shower". It can reach 60 to 100 meteors per hour. Try it to experience a new adventure style of Egypt day tours.
Open museum walking tour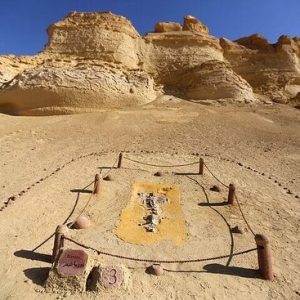 There are two museums in Wadi Al Hitan; one is open and the other is closed. The Open Museum in Wadi El Hitan is for whale fossils. You will see a lot of fossils of different types of whales and learn more about each one from the information panel that hangs next to each fossil. It's not the only museum that you can visit during your Egypt spiritual tours to Wadi Al Hitan. The next museum is waiting for you.
Museum of Fossils and Climate Change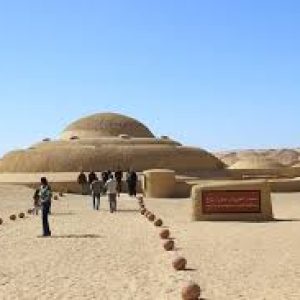 Other biological information can be discovered in the museum of fossils and climate change. The museum's centerpiece is a 37-million-year-old, 18-meter-long, two-legged whale skeleton that bears testament to how modern whales evolved from terrestrial animals. Furthermore, a big collection of fossils and other unique things from all around Egypt illustrates the global process of climate change. The museum is created in the same architectural style as an indoor museum. Half of it is submerged underneath, displaying just the domes and vaults' contours. This station should be added to your luxury tours in Egypt. It will clear your mind from any stress.